Related Resources
About
Us
Join us for our 2017 Archaeology and Historic Preservation Summer Field School!
Interested in joining the team exploring the archaeology of Eckley Miners' Village this summer? We are still accepting applicants for the 2017 field school, running from May 30-July 7. Please contact Kyla Cools at kcools@terpmail.umd.edu if you have any questions or are interested in taking the course or volunteering!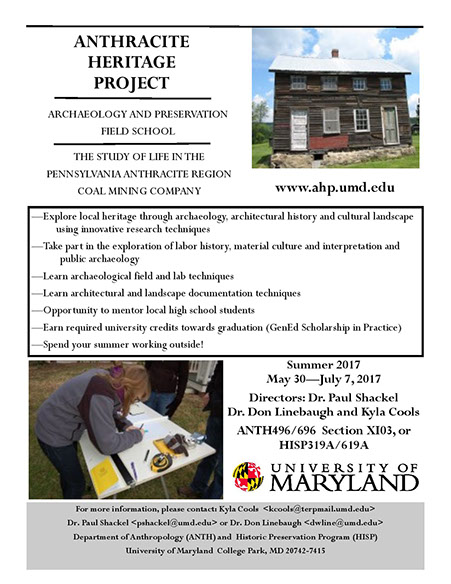 Attending the field school for academic credit? Then think about applying for the Orlando Ridout Fellowship! It provides up to $500 towards the cost of tuition. More information can be found here. We look forward to seeing you in the field!
Sponsored by the University of Maryland Department of Anthropology
1111 Woods Hall, College Park, MD 20742
(c) 2015 V.C. Westmont
Contact us with feedback, questions, or concerns